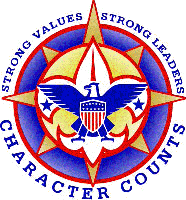 &nbsp &nbsp Yorkville Troop Scoutmaster News

"A Top Notch Troop of Adventure & Learning"
Chartered by the Yorkville American Legion Post 489
---
Upcoming Events
Monday 6/2 - Court of Honor 7:00. Families are invited to see our boys receive Merit Badges and Ranks earned.
Saturday 6/7 - Whitewater rafting day trip - Vermillion River. Meet at 7:30AM. Details TBA
Wednesday 6/11 - 7:00 Patrol Leaders Council Meeting and trailer gear swap
Monday 6/23 - 7:00 - Mandatory Summer Camp Planning and Information Meeting. All Scouts going to Summer Camp MUST attend with a parent.
Thursday 7/3 - Dining Fly set-up at the Chapel 6:00PM
Friday 7/4 - July 4th Parade. Meet at front High School Parking Lot at 8:30. Concession sales at the Chapel 8:00 - 12:00
Saturday 7/5 thru Saturday 7/12 - Summer Camp - L.E. Phillips.

If you have questions or comments, please contact Scoutmaster Jeff Jerabek email at: jeffjtroop40@aol.com
---
You are visitor number
to this web page since 11/8/2008.
This page was updated 6/2/2014 by KIG
Advance to the Troop 40 Event Calendar
Return to the Yorkville BSA Troop 40 Home Page