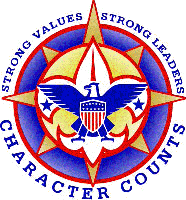 &nbsp &nbsp Yorkville Troop Scoutmaster News

"A Top Notch Troop of Adventure & Learning"
Chartered by the Yorkville American Legion Post 489
---
Upcoming Events
Scout Families,

It is the time of year when we need to collect dues for each Boy and Adult in the Troop to cover our Recharter and insurance costs with the Boy Scouts of America and Three Fires Council, plus our estimated operating costs for the upcoming year. This year, we are asking for $90 per boy, $80 for each additional brother, and $30 for Adult leaders. Our Recharter date has been moved from January to December, so we need all dues paid in full by 12/1/2015. Mr. Lubecke will be looking for parents during our next few Troop meetings. Folks that we donít see, we will have Recharter information mailed to their homes.

If you have a financial hardship and cannot pay your dues, please contact our Scoutmaster (Jeff Jerabek jeffjtroop40@aol.com) or Committee Chairman (Gary Golinski ggolinski@comcast.net). We want to make sure that finances are not an obstacle for a boy to experience all that Scouting has to offer. Requests for assistance will remain anonymous.
---
Monday 11/2/15: Troop Meeting 6:30: Start Treasure Bread sales. Mr. Gallagher will start Communications Merit Badge for boys that are interested. Pi Patrol Skit.

Saturday 11/7/15: Camp-out with WEBLOS at SAN-Auk cabins. Need some 1st Class and better Scouts to help out. See sign-up sheet on the information table at the Chapel.

Monday 11/9/15: Troop Meeting 6:30: Campout Planning Work on rank requirements Spartan patrol Skit

Wednesday 11/11/15: PLC meeting 7:00 at the Chapel. Patrol Leaders (or their Assistant Patrol Leader) and other boys with elected position of responsibility should attend.

Friday 11/13/15: Bike Hike Campout Devils Lake Wisconsin

Monday 11/16/15: Troop Meeting 6:30

Tuesday 11/17/15: Adult Leaderís Meeting 7:00 at the Chapel

Saturday 11/21/15: Highway clean-up 9:00AM Meet at Fox St & White Oak Way. This is a great way to earn a couple of service hours to count towards rank advancement and to help our community.

Monday 11/23/15: Troop Meeting 6:30

Monday 11/30/15: Troop Meeting 6:30. Treasure Bread money/order turn-in. Recharter dues are due!
Mark your calendar! The location and dates for Summer Camp 2016 have been finalized. †We will be returning to Camp Chief Little Turtle with the same sites; Shawnee A & B. †The dates will be July 9-16, 2016.
If you have questions or comments, please contact Scoutmaster Jeff Jerabek email at: jeffjtroop40@aol.com
---
You are visitor number
to this web page since 11/8/2008.
This page was updated 11/1/2015 by KIG
Advance to the Troop 40 Event Calendar
Return to the Yorkville BSA Troop 40 Home Page